Samsung relaunches SGH-F480 as "Tocco"
A week ago, we came to know Samsung's latest touchscreen phone, the Samsung SGH-F480. Now, we get additional info regarding the same phone, but it's headed for a different market and it also has a different name.
The Samsung F480 is now officially known as the Samsung Tocco, since it was launched in a London Dali exhibition as such. Tocco is Italian for the word "touch." Aside from the name, there doesn't seem to be any changes with regards to the specifications, so that means this is still the same handset we came know from its launch.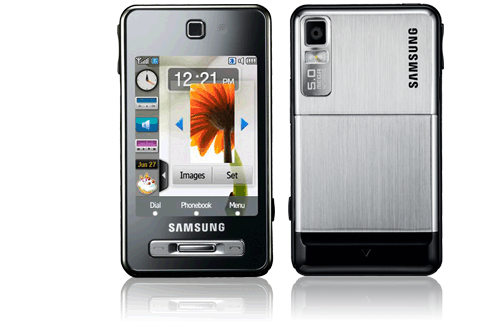 The Samsung Tocco was designed to have a very slim casing, and yet it packs some very powerful features. A few of which are its 2.8-inch full touchscreen display with haptic feedback, 5 megapixel camera with Smile Shot mode (takes pictures once a smile is detected), and the customizable TouchWiz UI that you can tweak to your heart's desire.
Battery strength is OK, and the Samsung Tocco should be able to last at least a full day under moderate usage. A built-in music player and FM radio will take care of half of your multimedia needs, and it offers connectivity options like USB 2.0 and Bluetooth for easy PC syncing. The 223 MB user memory is expandable via microSD cards.
Samsung hasn't announced pricing and availability details yet, but if we hear anything we'll let you know.